The Fight Against Systemic Racism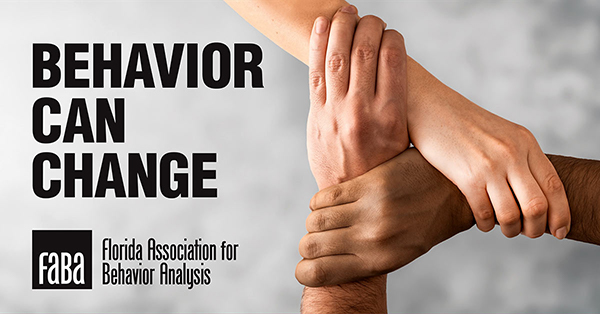 Recently, there have been many demonstrations occurring across the U.S. to bring attention to the tragic killings of Black lives. We are deeply saddened and angry by these events and our board believes that we must not stay silent during times of injustice. Therefore, we want to be clear that FABA condemns acts of racism, hate, injustice, and brutality faced by the Black community. Today, we stand with our Black members, clients, and community in the fight against systemic racism and racial violence. We hear you and value your voice and lives.
We think it is important to acknowledge that behavior analysis has not given these issues enough attention and that we have a lot of work to do. Behavior analysts have tools to contribute to the conversation and efforts to create a more equitable and just world.
We will be self- assessing and evaluating how FABA can contribute to issues related to diversity and social justice issues at our upcoming conference. Additionally, we encourage submissions on diversity and social justice to be submitted so that we have these conversations and highlight what researchers in our field can do to promote justice.
For now, we would like to share this recent publication: https://link.springer.com/article/10.1007/s40617-020-00411-4
Share this post: