CoFABA 2019
From Theory to Practice Across the Lifespan
This event is sold out! 



The 2019 CoFABA Conference, From Theory to Practice Across the Lifespan, will be held Friday, March 29, 2019 with SIX CEUs available.
---
CoFABA 2019 Presenters & Presentation Titles
1.  Dr. Eb Blakely:  "Behavior Analysis:  Pathways To and From Here"
2.  Dr. Dave Wilder:  "Compliance as a Behavioral Cusp for Young Children"
3.  Tiki Fiol:  "Stop, Collaborate and Listen: ABA Ethics- School Age Edition"
4.  Sorah Stein:  "A Behavior Analytic Approach to Puberty and Beyond"
5.  Sarah Fernandez:  "Adult Services: Life on the Other Side"
6.  Dr. Maranda Trahan:  "BCBAs in Dementia: The Growth of A Care Model"
---
Optional Round Table Lunch Discussions
This year we will have a total of 8 options for lunch discussions.   This is an optional event that allows for smaller networking with peers interested in a particular topic.   Seating is limited and is reserved on a first come, first serve basis.  
Please note that EVERYONE will receive a lunch regardless of their participation in the round table discussions.
Historical & Theoretical Perspectives - discussion led by Dr. Eb Blakely
Early Intervention Services - discussion led by Dr. Dave Wilder
Behavior Analysts in the schools - discussion led by Tiki Fiol
Sexuality Issues - discussion led by Dr. Sorah Stein
Adulthood Transition - discussion led by Sarah Fernandez
Behavioral Gerontology - discussion led by Dr. Maranda Trahan
Medicaid  - discussion led by Matt Potak
Supervision - discussion led by Candy Hurst

---
Schedule of Events

7:00 - 8:30 PM - Packet Pickup in the lobby/bar of the Doubletree Orlando East
7:30 - 10:30 PM - Welcome Hospitality Social for all attendees at the Doubletree

7:00 AM till 5:00 PM - Parking at Garage H is valid during these hours
7:45 AM - Exhibitor Setup
8:00 AM - Packet Pickup & Breakfast begin  
8:30 AM - First presentation will begin
11:30 PM - Lunch will be catered by Pearsons Catering, Round-table discussions
3:30 PM - Networking Social at Burger U

* New this year - We will be doing a raffle for books signed by the presenters.  These will be given away at each of the social events (Thursday night welcoming social and the Friday networking social).  We will give away 3 signed books at each social for a total of 6 books.   All attendees will get 1 raffle ticket as part of their registration.  Additional tickets may be purchased for $5 each or 5 for $20.   MUST BE PRESENT TO WIN.

---
Ticket Pricing
$149 - Professional (BCBAs, BCaBAs, RBTs)
$89  - Student/Parent (no CEUs)
Ticket price includes breakfast & lunch on Friday, CEUs for Professionals, Parking and 2 Networking Socials
---
Parking

On Friday, parking is available in a parking garage adjacent to the UCF Fairwinds Alumni Center.   Parking is included with your registration, you MUST display the parking pass on your driver's side dashboard.  The location of the parking garage will be indicated on your parking pass.   Parking is valid from 7:00 AM till 5:00 PM, however, this event starts at 8:00 AM.   We will not be allowing people to enter prior to 8:00, please plan accordingly.
---
Hotel Information



DoubleTree by Hilton Orlando East - UCF Area
12125 Hightech Ave
Orlando FL 32817
Group Rate: $124/night
You may make reservations for this hotel by clicking the following link:
---
Continuing Education

Once again we will be using the CEUhelper app to collect and process CEUs.   If you have not been to an event where CEUhelper was used, you will need to sign up for a CEUhelper account to use the app.  Please follow the instructions at this link: https://ceuhelper.com/info   If you have used CEUhelper in the past, no additional steps are needed to use it again at this year's CoFABA event.
---
Additional Information
If you would like to pick up your name tag and registration materials in advance, please visit the Doubletree on Thursday night between 7:30-8:00 PM.   A packet pickup area will be in the hotel lobby/bar area.   Also, on Thursday Night there is a Welcome Hospitality Social for all attendees.  All guests will get one free drink ticket and we will also be serving some light snacks.

The conference will end with a networking social at Burger U starting right after the final presentation ends.  This will give the attendees an opportunity to speak with all of you and enjoy some time to interact in a casual atmosphere.  You can walk from the Alumni Fairwinds Center to Burger U across the street if you would like to participate in this event.

---
Sponsors

The 2019 CoFABA event is brought to you by...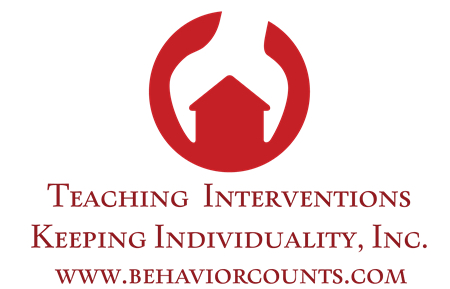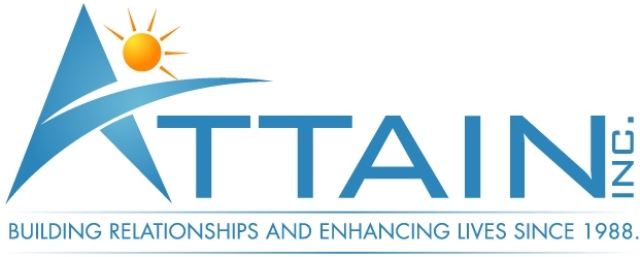 Share this post: